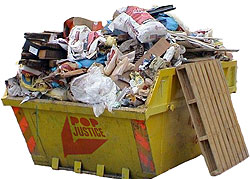 Hold onto your hats:
» No Doubt's new album will be the greatest musical achieve­ment of this or any other century. (NME)
» Jan Moir's Daily Mail column about Stephen Gately's death was fine, says the PCC. (BBC News)
» This is amusingly tragic: Kasabian were told they'd won two Brits and posed with the pair of awards for photos, then it turned out they hadn't won British Album after all. (Daily Star Playlist)
» Jay‑Z says that record labels need to release fewer artists but sell better music or something along those lines. (Radio 1 Newsbeat)

» Primal Scream will be playing 'Screamadelica' live in its entirety later this year. For the indie world these anniversary shows are quickly becoming an accept­able type of 'Here & Now Tour' affair, and good luck to them. (NME)
» While the music world focused on London for The Brits on Tuesday night, Joe McElderry was playing a gig in Liverpool. (Times)
» 5.8m people watched the Brit Awards. (BBC News)
That's your lot.