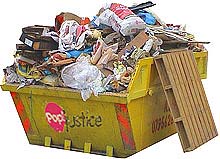 What has been happening?
» Madonna has flogged a million copies of '4 Minutes', most of them from a suitcase in Covent Garden. (Undercover)
» CSS and The Ting Tings bring some colour to dreary rock festival. (NME)
» Is she or isn't she part 24365: Mark Ronson says, 'Yes'. (Yahoo)
» The People's Reality TV Judge Of Hearts (Dannii Minogue, obv) will reprise her X Factor role. (Warning: non­sensical tabloid headline ahoy.) (The Mirror)
» Bizarrely, Miley Cyrus has apo­lo­gised for pho­to­graphs taken and published by other people. (The Mirror)
» Hold tight — Glastonbury might not be as boring as pre­vi­ously reported. The full, correct, lineup will be revealed today. (BBC)
Not a great deal, then.