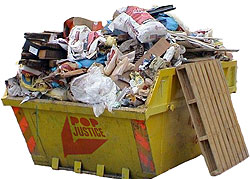 Let's inflate the washing up glove of recycled news:
» Continuing with her ridicu­lous and infuri­at­ing 'retiring from pop' idea, Lily Allen is filming a reality show with Channel 4. (Independent)
» A video clearly violating YouTube's terms of service has been removed from YouTube, the COMPLETELY UNEXPECTED RESULT of this COMPLETELY UNEXPECTED NEWS being that lots of people are writing about it. (NME)
» Courtney Love says she might flog Kurt Cobain's pub­lish­ing. (Digital Spy) We wonder if she will sell us 'You Know You're Right' — all these years later and we just can't help humming it in the shower.
» Diana 'The Dibley Of' Vickers would like to learn French. (Daily Star)
» Natalia Kills has unveiled the first episode of her 'Love, Kills' web show thing. (Cherrytree) It's not that big on laughs.
» And finally, Radio 1's newsbeat have put together a voters' guide for their listeners. Latest install­ment: the economy. (Newsbeat) Well that's that sorted out then.
That's your lot.