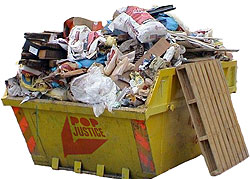 Let's inflate then jump from a chair onto the Ribena carton of recycled news:
» Crossover rap 'artiste' Example intends to spend this Good Friday watching a film and eating Sugar Puffs. (Twitter)
» Christina Aguilera has said that although she likes to write her own material, when 'Not Myself Tonight' "just kind of showed up" she told herself "oh my God, I have to sing this song". (Digital Spy) Translation: it was getting quite a long way into the album recording process and we didn't have a first single.
» Oasis have got a new Greatest Hits coming out. (NME) It will contain various songs by Oasis. The End.
» Tinie Tempah's producer Labrinth is doing something for Pixie Lott. (Daily Star)
» Adam Lambert has announced that Muse will go down in history as a legendary group, and he's thrilled that they con­trib­uted a song to his album. (Digital Spy) Poor old Justin Hawkins.
» Doctor Who's Matt Smith co-hosted this morning's Radio 1 breakfast show with Zane Lowe. Turns out he likes indie music quite a lot, not that he likes to talk about it. (Radio 1)
» N‑Dubz say that their 'mini auto­bi­o­graphy' is all about setting the record straight. (Radio 1 Newsbeat) To be clear on this, the band's self-righteous waffle about setting the record straight is def­in­itely NOT 'all about' their way of ration­al­ising something done purely for cash.
That's your lot.