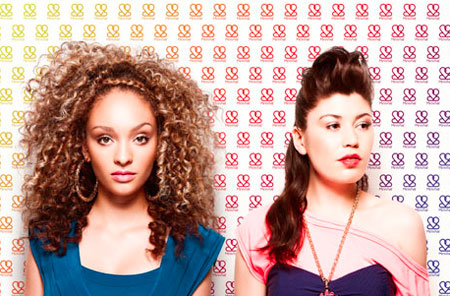 2010 will be an extraordin­ary twelve months for pop if Mini Viva's new single 'One Touch' — today's Popjustice Song Of The Day — doesn't find itself in rather a few Top 10 lists as the year draws to a close.
We showed you a live rendition a few weeks ago but it's the studio version that really does the business. We hope you're standing on plastic sheeting because this is going to blow your head right off:
[audio:minivivaonetouch.mp3]
In a parallel universe this is Cheryl Cole's debut solo single but in this universe we're rather glad it's Mini Viva's third and, as is sci­en­tific­ally proved in our 'The Hits Of Mini Viva' iTunes playlist, this is Mini Viva's third five-star single in a row.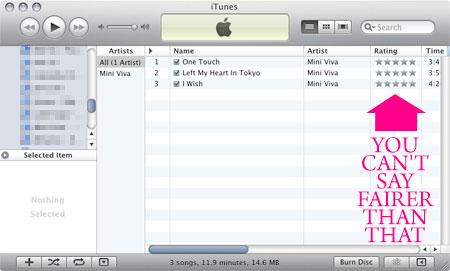 The single's out on May 3.