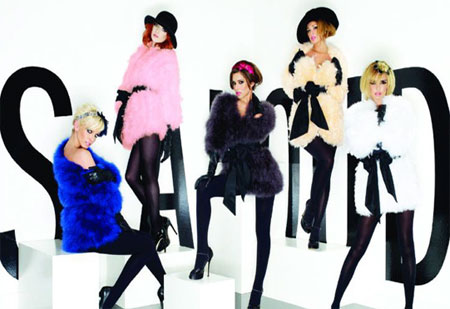 'Memory Of You', the Girls Aloud track we've got as today's Song Of The Day , is a total corker. We don't know why this didn't end up on 'Out Of Control' — a
13-track album would hardly have raised too many eyebrows — because the
track's chorus is better than a lot of the choruses that did make it onto the album.
Perversely, the glossy euro rave-up (already described by BBC Sound Of 2009 winner Little Boots as "very quite good") is only available as the b‑side of the 7" picture disc format of new single 'The Loving Kind', which you can't buy in the shops and have to buy online via Girls Aloud's website.
httpv://www.youtube.com/watch?v=M7-SmwgTSx0

We under­stand that they want to drive sales of the 7" picture disc but this is a format most buyers simply cannot play, and 95% have been purchased to hang on bedroom walls. Unless Girls Aloud are playing a ridicu­lously long game with this — surely it's
another 21 months until the band's next greatest hits and rarities CD
is due — it makes no sense that 'Memory Of You' is not available in a
'clean' format like CD or download. We're not really keen on the whole illegal down­load­ing 'thing' and we don't tend to encourage it but we'd say that if the band's label don't make this track legally pur­chaseable in the next 14 days your best bet is probably to PayPal 79p to [email protected] then get on with it.