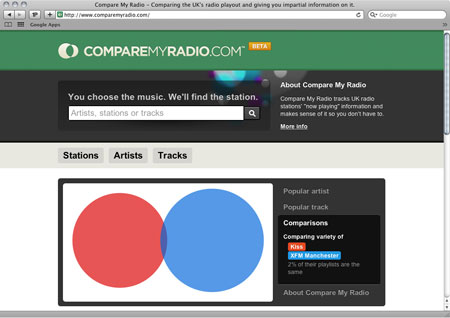 WE LOVE COMPAREMYRADIO.COM. It is a website which compares playlist data from all the big UK radio stations then tells you who's playing what how often, and which radio stations you should be listening to.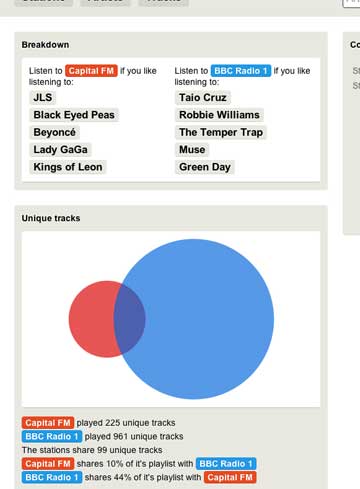 One of the really inter­est­ing things is that you can search by song, so you can see (for example) who's playing the JLS single. The divide between Capital FM and Radio 1 is sur­pris­ingly huge on this track.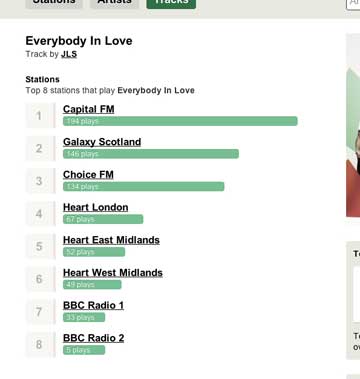 Do the two stations really have that different an audience? Are Capital
playing too much JLS, and are Radio 1 playing too little? Is one
station failing its audience, are both stations failing their
audiences, or is the endless audience research conducted by both stations so accurate and useful that they actually both have the JLS thing spot on? It's one of those things that is very important indeed and, at the same time, doesn't really matter at all. Lots of things in pop are like that: haircuts, fonts used on single artwork, Bono's face.
(Amazingly, Compare My Radio has been put together by Absolute Radio — proof, perhaps, that good really can come from evil.)