We are quite enjoying enjoying Beth Ditto.
She has made it quite easy so far what with unveiling a highly listen­able EP and everything, and now it is our pleasure to present to you the artwork that will be on that EP when it is released properly.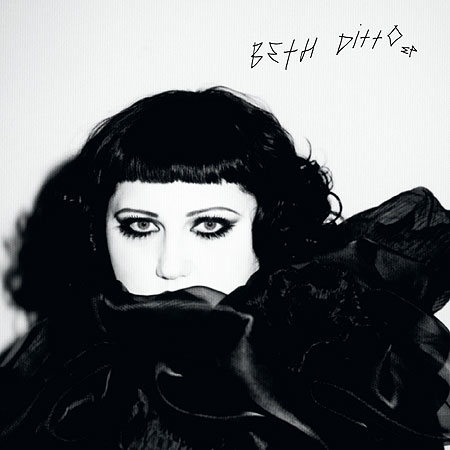 WHAT WE LIKE ABOUT THIS ARTWORK IN A LIST
1. The sort of demonic typo­graphy.
2. The general 'eyes' area.
3. The fact that she looks a little bit like an iceberg in the middle of a stormy, oil slick-covered ocean, a no doubt very carefully planned envir­on­ment­ally-minded subtext and a handy reminder that we must do whatever we can to preserve this beautiful world of ours because, if the planet dies and we die with it, who will be around to listen to Beth Ditto's EP? NOBODY. Except perhaps visiting extra-ter­restri­als, and the chances of anything coming from Mars with the intention or ability to listen to the Beth Ditto EP are a million to one, we'd say.