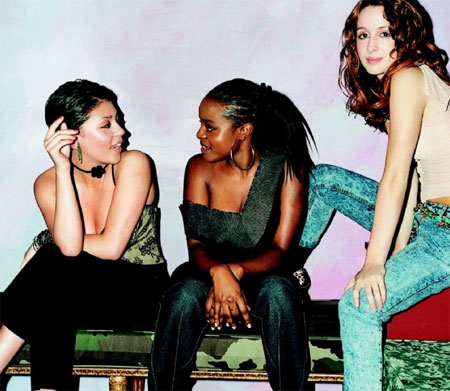 Official statement from Sugababes.com:
Monday 21st September
The current line-up of the Sugababes has disbanded.
Heidi Range and Amelle Berrabah will continue as the Sugababes and will be joined by new member Jade Ewen. They release their album 'Sweet 7' on November 23rd through Island Records.
Keisha Buchanan will continue to record for Island Records as a solo artist.
Sorry Heidi, sorry Amelle, sorry Jade — you make a brilliant trio but Sugababes as a band is now dead. Pick a new name or spend the rest of your time in this band as a total laughing stock.