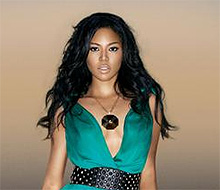 Amerie needs to cancel every plan she has made for 2007 THIS INSTANT and get a song called 'Gotta Work' into the shops.
It is basically '1 Thing' again, but times a million with a 70s trumpet sample (lift the amnesty!), two great verses, a better chorus, an amazing middle-eight and the same jumpy drum thing that was in '1 Thing'.
So while the single 'Take Control' is good, and 'Losing You' and 'Crush' (which we wrote about the other month) are very good too, if Amerie is serious about bumping Beyonce off the top of the R&B tree then this is the only song that is going to cut it.
According to someone at Amerie's label this is going to be the second or third single in the UK. Because it makes sense to release the best song from an album long after anyone with an internet con­nec­tion is sick of it.
While we've got you, let's have a look at Amerie's new album cover.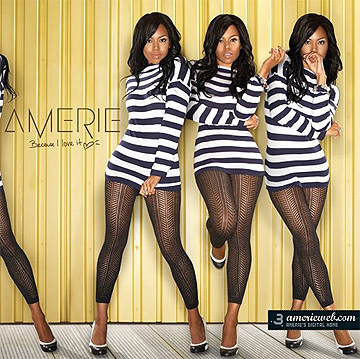 Very nice.
ATTENTION LADIES!
This is the sort of outfit which his­tor­ic­ally only looks good on popstars. It should not be copied using an H&M gift voucher or applied to everyday life.