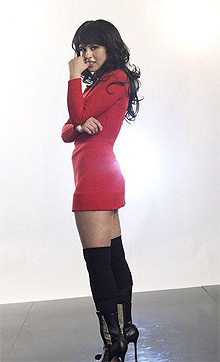 In the not too recent past, a band called Stefy arrived from California, made some amazing songs as part of a broadly decent album then stood back and watched a grand total of zero CDs being sold on 'these shores'.
In fact, you might remember not buying a copy of 'Chelsea' when it was released last year.
However, the Stefy story is not over and while they're not planning to release singles in our vicinity anytime soon are still banging out the videos in the States. Here's the most recent, for 'Pretty Little Nightmare'.
Sticking to Stefy 'brand values' it is a lot better than the average girl-and-guitar formula and the video has a pleas­ingly DIY (cheap) feel to it.
httpv://www.youtube.com/watch?v=sbKHlY_H4Zo

We look forward to Stefy's next album.