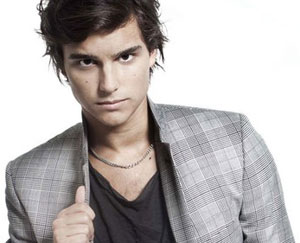 We are pretty sure (final decision TBC) that our favourite Eurovision song this year is Sweden's entry — 'Popular' by Eric Saade, the second half of which may, come Pop Judgement Day, be recog­nised as the most ludicrous minute and a half in the history of all recorded song.

There is now a video which a) is not very well lit although maybe that's our monitor, b) contains some bits that aren't quite as exciting as the music they are soundtrack­ing (yes, 'bit in the photo studio with the floures­cent tube lighting' we are looking at you), c) includes a not-really-very-necessary 'narrative'. This said, as with the song itself, the second half is extremely exciting.

Here's the whole thing. Feel free to start it at around the 1:30 mark, thus cutting straight to the epicness.

[youtube]Hl6hkgVlscA[/youtube]

Blue's chances still aren't looking very good are they. [youtube]hPuDbaOBDsc[/youtube]

Jesus Christ. Actually to be fair it seems a bit better with some classic Blue ser­i­ous­face going on but still, Jesus Christ.