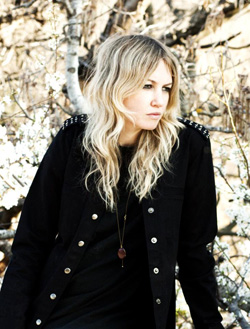 Who doesn't like Ladyhawke?
Only supreme fools.
That is why tickets for her November 15 100 Club comeback gig sold out in thirty seconds when they went on sale at 9am this morning.
If you are sitting there thinking "I am a twat for missing out on these tickets" FEAR NOT because we have two tickets to give away. A pair of tickets, if you will.
If you would like to win the tickets, send us an email to [email protected] with your name, your favourite type of bird, and the genre of music you are most hoping for from Ladyhawke's new album.
We'll pick a winner at 2pm.
CHEERS