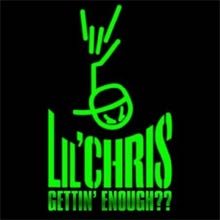 Lil' Chris
'Gettin' Enough?'

Watch the video
You know by now whether you like Lil' Chris or not so there is no point in us saying very much about this.
Also in shops this week:
SINGLES: Matt Willis and Lily Allen have a go with ballads, the Katie and Peter single finally comes out, and the El Chombo thing is 'in shops now'.