Fittingly, the billboard posters for Santogold's highly brilliant album are highly brilliant. They feature amazing sparkly gold bits stuck on top of the poster.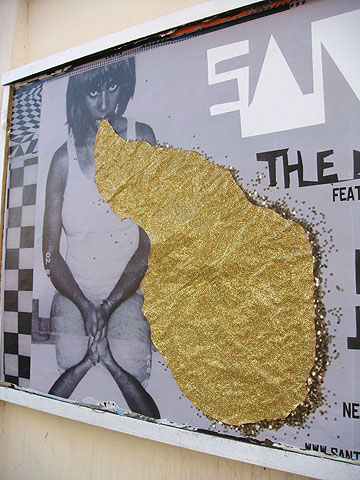 Let's have a closer look at the sparkly bits.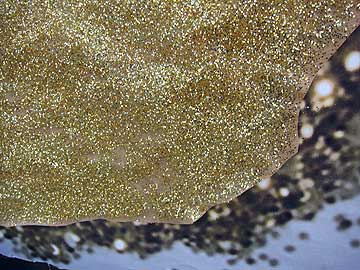 Someone somewhere in a record label probably had to have an argument with someone else in order to justify the extra expense. Maybe we're too easily impressed by shiny things but we would like to state for the record that this was MONEY WELL SPENT. It might not jump out of these pictures but in real life the posters are really stunning and attention grabbing.
Here's a picture of the whole poster. As you can see, some of the locals in this pleasant London location* have already attempted to steal some of the poster, no doubt under the impres­sion that it is made of real gold and is therefore useful to exchange for crack.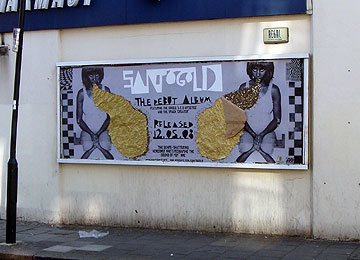 Then again, perhaps is IS real gold. We will invest­ig­ate and get back to you.
* Viewers! Do you recognise this poster location? First correct answer to the usual address wins four (?!) copies of the Leona Lewis album and whatever else we can fit in an envelope.