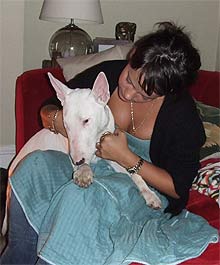 Good news for dog lovers!
Lily Allen's pigdog Maggie May has returned home, after going missing around Christmas.
The picture here is of Lily reunited with the dog in question. ("Oh did we leave a Bafta lying around in the back­ground, how embar­rass­ing etc etc etc.")
Intriguingly, on her MySpace blog Lily does not explain the cir­cum­stances of the dog's return.
Allow us to fill in some of the gaps.
Now, we're no trained canine beha­vi­oural experts, but we suspect the dog has simply been off HAVING AN ADVENTURE, as dogs often do.
The proof: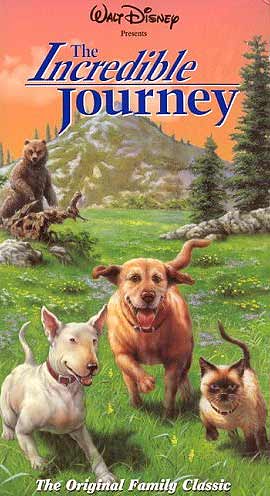 Now that Lily Allen's dog is safe, however, we must turn our atten­tions to the dogs of Jo O'Meara, who entered the Celebrity Big Brother house last night. Jo told Davina that her puppies were being looked after by her family.
Jo. Your family have already sold three of them for bingo money and the rest are in a skip. Sort it out.