It seems to have been around for a few weeks now but Someboy079 posted the new Menudo single on the Popjustice forum last night. Guess what? It's really good.
httpv://www.youtube.com/watch?v=GRZVw8b5ABs

Sort of what a boyband could/should/might/does sound like in 2008, we suppose. This lot have been working on the new album.
A CRASH COURSE IN MENUDO

They used to look like this.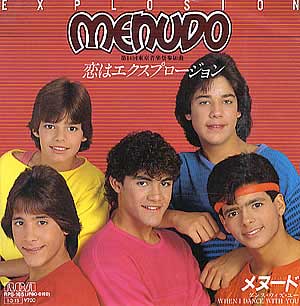 Now they look like this.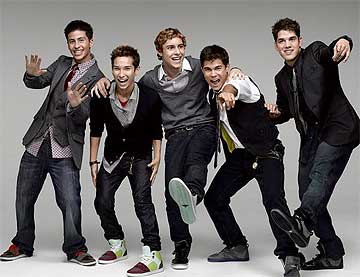 The end.
MySpace: http://www.myspace.com/menudo
Biog overload: http://myplay.com/artists/menudo/bio