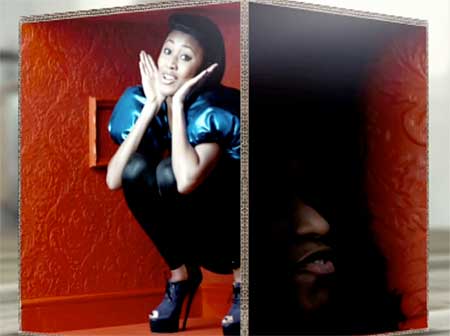 Here's VV Brown in a box. Do you know what she's saying? "HELLO!" That's what she's saying.
"HELLO! I AM VV BROWN, SINGING SENSATION!"
"HELLO!"
The reason we are doing a second thing about her in the space of a few days is that she's ('she's') sent over her new video. It's the exclusive they all wanted but we've got it etc.
httpv://www.youtube.com/watch?v=wjaTmVSoA_g

Things to watch out for: the "1–2‑1–2" box right at the start, the odd thing that happens to the dimen­sions of the video at about the 1'55" point, the general quit­e­good­ness of the video, etc etc etc.