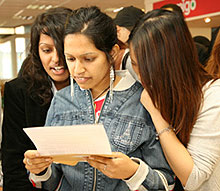 If you submitted a completed Popjustice Class Of 2007 exam­in­a­tion paper the other month, you will no doubt be on the edge of your seat wondering how you did.
Well, your cer­ti­fic­ates are in the post RIGHT NOW, so you will find out over the next few days.
Overall the examiners were impressed wth the level of your work, so well done.