Let's see what it says.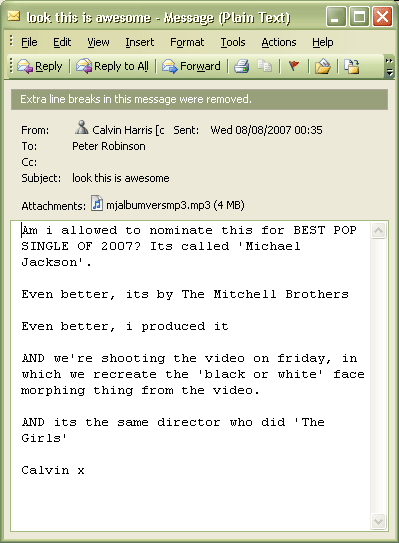 So the facts of the matter here are that Calvin Harris has produced the new Mitchell Brothers single and it is called 'Michael Jackson'. Is it good? Yes it is good. Is Calvin allowed to nominate it for best pop single of 2007? He is allowed to nominate it all he likes.
We don't think it's blowing the surprise too much* to inform you that it sounds quite a lot like Calvin Harris producing a Mitchell Brothers song. It has lots of Jacko-esque whoops and 'heee-he' bits in it and it's all about wanting to be able to move like Michael Jackson. We give it eight out of ten.
* Especially because it's already been on The Wireless