We toyed with the idea of rewriting some inform­a­tion about the next Robyn single into an inform­at­ive and amusing piece, but in the end thought 'fuck it, lets just put the press release up instead'.
For those who have been babbling about 'Be Mine' being a single, voila.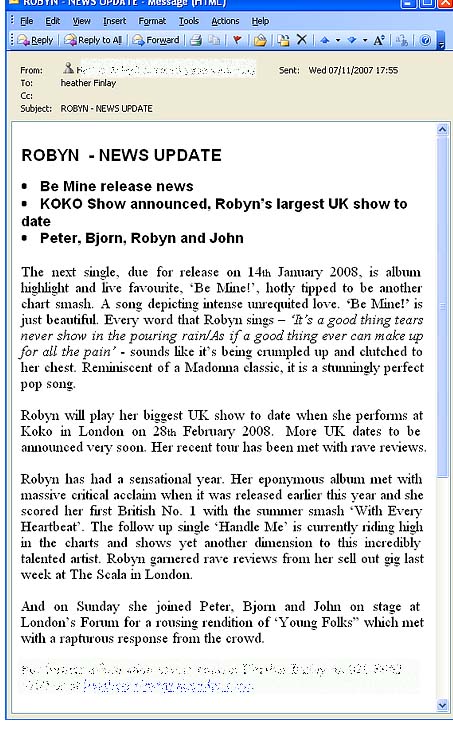 'Riding high' is pushing things — 'still in the saddle' might be more appro­pri­ate, but it is good to see that Robyn has not just decided to fuck off back to Sweden. That's 14 January people, something to spend your christmas money on.