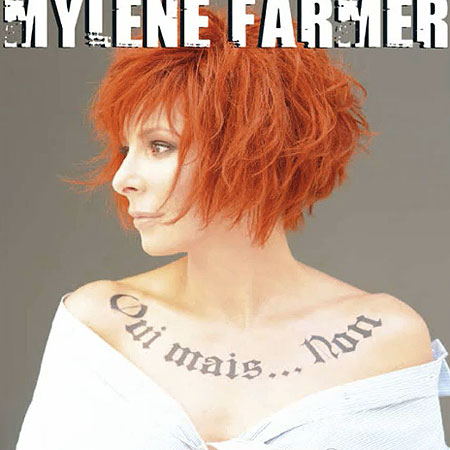 You will, of course, be familiar with per­en­ni­ally amazing French pop superstar Mylène Farmer. If you don't know the name here is a very brief snatch of the sort of thing she gets up to; she's got a huge back catalogue so her 2CD hits album 'Les Mots' is probably your best next visit

[youtube]yj6OfWf1ZR4[/youtube] And you will, of course, also be familiar with the work of RedOne. [youtube]qrO4YZeyl0I[/youtube] Well, Mylène and Red have done a song together and it suddenly and unex­pec­tedly appeared yesterday. It's called 'Oui Mais… Non' (AMAZING) and it is a bit on the mental side (this is a good thing). It also has a strong whiff, in parts, of Basshunter (this is a less good thing). It is, on the whole, an odd triumph.

Here is the song.

[youtube]4wqLtoHnfqU[/youtube] That was the song.