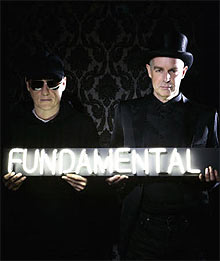 From the official Pet Shop Boys website:
"Pet Shop Boys have been working on tracks for their new album with
Xenomania, the legendary production/writing team who have produced and
col­lab­or­ated with artists as diverse as Girls Aloud, Sugababes, Saint
Etienne, New Order* and Franz Ferdinand**. The new PSB album is planned to be released early next year."
Amazing.
* Hem
** Hem