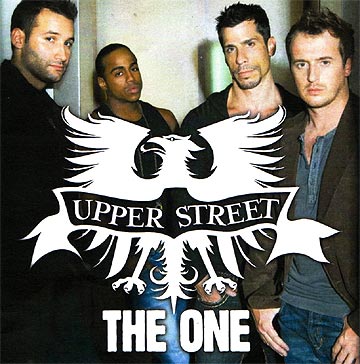 This is the band from MTV's Totally Boyband. As you may have read, Lee from Steps was booted out of the band, leaving Danny New Kid, Bradley S Club, Jimmy 911 (curiously both his age and his former band) and Dane 'Dame' Bowers.
They have called them­selves Upper Street, although Old Street might be more appropriate.
The song is almost good but, crucially, is actually not. It is coming out on Concept Records, whose previous successes include D‑Side, Lisa Scott-Lee and Phixx.
Totally Boyband is going to be abso­lutely hilarious.