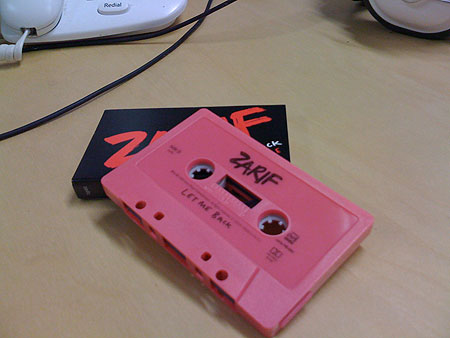 We got sent a cassette single just before Christmas. A cassette single! It was pink, so we took a pho­to­graph of it.
Things went slightly less well when we tried to play it.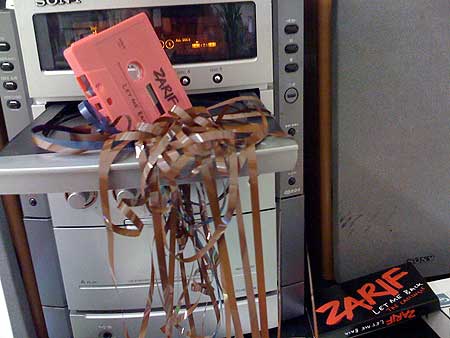 There was a sort of press release thing that came with it, banging on about how much better things were in the olden days, before Tony Blair and The X Factor came along to ruin everything. The days when people still bought cassette singles, do you see? The song on the cassette ('Let Me Back' by Zarif, which we featured as Song Of The Day the other day) actually starts with the sound of a stylus running on some vinyl (EPIC FORMAT-RELATED NOSTALGIA FAIL) which just really does make you think very seriously about how bad things are these days.