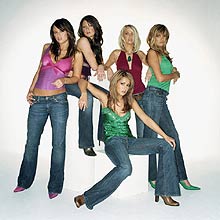 » It's called 'Sexy! No No No…' although there may or may not be commas after the 'no's. There is def­in­itely an … though. And an exclam­a­tion mark! That is def­in­itely the best use of an … and a ! since 'Oops! …I Did It Again'.
» The chorus goes "Did you tell him? No no no. Give him kisses? No no no. Whisper honey? No no no" and continues in that sort of 'vein'.
» It is the noisiest song Girls Aloud have ever made. There are lots of guitars in it but it has more in common with 'Something Kinda Oooh' than, say, 'Wake Me Up'.
» It's got a really long, spooky, vocodered intro with lots of business about "boy did you ever think that loving would be nothing more than walking me home?"
» The intro finishes with the word 'no' sort of being turned into a bouncing rubber ball and chucked out of a window. It might well be the greatest one second of pop music 2007 has yet produced.
» It goes long intro, chorus, chorus with train noises on it, quiet bit, verse, bridge, chorus, middle eight, verse mas­quer­ad­ing as chorus, end.
» If you listen closely you can hear one of these: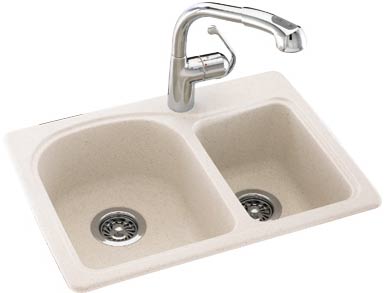 » Chris Moyles is playing it on Radio One TOMORROW MORNING.