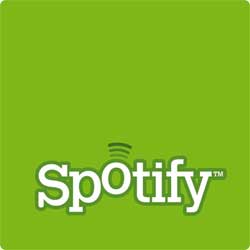 Never, ever ask your artists to voice their own advert­ise­ments on Spotify.
They sound terrible and desperate and cheap and tawdry and just pathetic and music fans begin to associate YOUR artist with ruining THEIR fun. Your artist becomes the enemy of music.
This surely is not the idea.
Let's consider the classic of the genre, the daddy of the scene: the already legendary Amy Macdonald advert.
Non-Spotify users — imagine the scene. You're listening to your favourite album, or perhaps a great playlist a friend has put together for you. "Music," you are thinking, "really is quite magical. How lucky I am to have music in my life."
THEN THIS HAPPENS.
httpv://www.youtube.com/watch?v=4YpHov_MGOM

Now imagine hearing that advert­ise­ment, featuring a woman who sounds like she's reading a ransom note with a gun to her head in an otherwise empty Big Yellow Self Storage unit, five times a day. Imagine hearing Amy Macdonald sounding so utterly bored of her own existence every time you listen to music.
1. Is this going to make you warm to Amy Macdonald as a person?
2. Is the fact that she can't get excited about her own music going to really make you excited about it?
3. No to both the above. NO.
This support request puts it rather well. Or, as one French commenter on a Spotify piece intro­du­cing the company's new Head of Business Development says: "I think if one day i meet amy mcdonald I ll kill here I cannot stand here voice anymore".
Seriously. Get someone else in to do the adverts. Anyone. Just not the popstar.