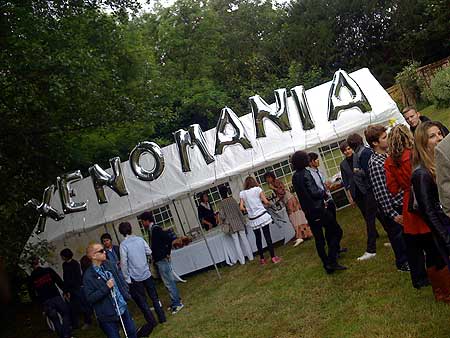 The new issue of the Pet Shop Boys fanclub magazine Literally features an extensive — 'fifteen pages' extensive — Brian Higgins interview.
"It's very difficult to get in. Everyone's hand-picked. Your talent just gets you an interview — it's character and attitude and applic­a­tion that determ­ines things, it's not talent. Talent just gets you on the pitch. Nobody knows who or what they're joining when they come here but it's been thought through exactly how they'll get on with people, so as a result it's a house full of enormous ambition but with people who are very, very quietly determ­ined as opposed to showy people."
Xenomania News have edited highlights.
In other Xenomania news: Johnny Davis has written a good piece about Xenomania in the new issue of Q. (One of the accom­pa­ny­ing photos is of the 2005 Popjustice Twenty Quid Music Prize, which went to Girls Aloud's 'Wake Me Up' — it seems to contain the original £20 note.)
In other Pet Shop Boys news: We're not sure if the Germany-only 'Beautiful People' sleeve is really up to the standard of the rest of the 'Yes' artwork. :(