We've received so many emails from Darren Hayes over the last few days that we've had to add him to our junk senders list. Most of them to point out that we were talking absolute shit the other day when we were talking about his new single.
His new single is in fact 'Me Myself & I', and here is what may or may not be an exclusive picture from the video.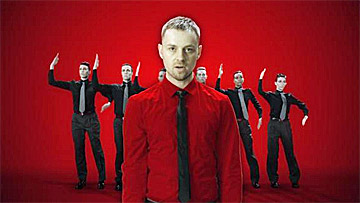 Someone has also done a com­pletely ridicu­lous poppers‑o'clock remix which we have a funny feeling will be danced to quite a lot in the next few months.
Everyone at Popjustice HQ thinks it should be the radio version.