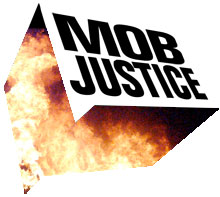 Traffic Cone on the Popjustice mes­sage­board is offended by the new Beyonce single.
"I am offended by Beyoncé and her new single "If I Were A Boy" — I find
it highly offensive to both the male species and trans­vest­ites, as not
all of us represent the song and the message behind it. I think Beyoncé
needs to think before she speaks, because this song is digusting and
may influence other young girls to act like boys and then where will
that leave us?! It may just push the economy into breaking point. I
am per­son­ally offended because I myself have had gender issues, and I I
believe this is just making me more ashamed of my problems — Beyoncé is
making me ashmed of being a boy, and if I were to change into a girl
because of this, her song is making me believe that I'm just going to
be exactly the same but with long hair and boobs — I want there to be
an emotional change, and I don't feel this song is helping me in any
way. I am fully expecting a retrac­tion of the song, and a new
version of "If I Were A Boy" recorded, with an apology from Beyonce as
the B‑side. I think that all producers involved and he record label
should also issue an apology. I strongly believe that this is
not enough, and Beyoncé deserves to be put on probation while the
powers decide upon her fate — which is obviously going to be that she
lose her right to release music forever."
We look forward to Beyonce's response.
In other news:
No response yet on Gabriella Cilmi Lessons To Be Learned Deluxe Editiongate.
No response yet on Barlowgate.
No response yet on Cheryl Cole Surrendergate.