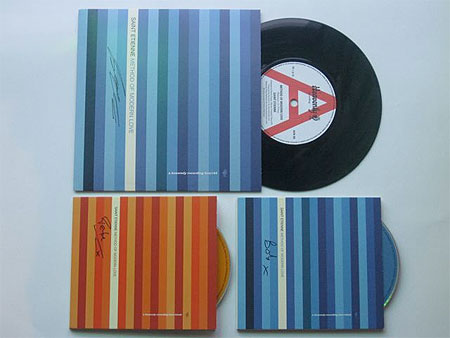 It's hard to artic­u­late precisely how amazing the new Saint Etienne single is. So here's the clip we had before Christmas to remind you.
[audio:methodofmodernlovenov08.mp3]
The single's coming out as an unlimited download edition, and as a limited edition of 500 7" singles, 500 CD1s and 500 CD2s. Each format is signed by a different band member. The download format is not signed. You'll be able to order the physical formats from midday tomorrow (Wednesday) at this link.
It is a bit ridicu­lous that the band's best single in 812 years is only coming out as a limited thing without a picture on the sleeve and with no sign of a video. Oh well. :(