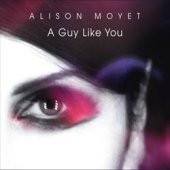 Today's Song Of The Day is really good*.
It is a remix of Alison Moyet's new single.
We listened to it quite a lot a few evenings ago.
Here is a clip of it in case you can't be bothered reading the award-winning music journ­al­ism asso­ci­ated with the song on its special Song Of The Day page.
[audio:alisonmoyet.mp3]
Good? Yes, good.
* All Popjustice Songs Of The Day are really good FYI