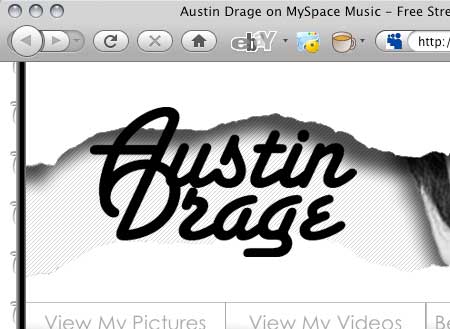 After yesterday's mention of tragic X Factor gnome Austin Drage we have been deluged* with emails.
Some have been informing us of his where­abouts but one is worthy of special attention. "Have you been on Austin's myspace?" writes Popjustice reader Tom. "Doesn't his signature/logo look like a big willy." Our cor­res­pond­ent signs off the email "Regards, Tom". We like it when people sign off bril­liantly pointless emails like this with a very formal word like 'regards'.
Well yes, Tom, it does look like a crudely drawn cock and balls. Well spotted.
* If the number seven equals a 'deluge'