Further to our story the other day about CD singles going tits up, let's see what CD albums Brixton Tesco are offering on their musical racks.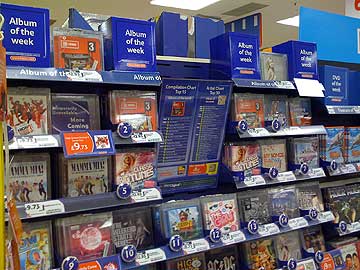 Well Jo Whiley's 'Live Lounge 3' com­pil­a­tion is album of the week. That's great news. Brilliant album.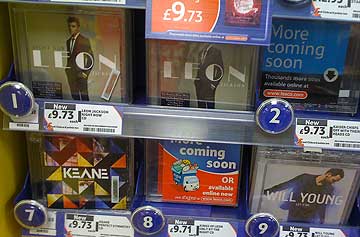 Ah, Leon Jackson.
Seriously, viewers, have you ever seen an album sleeve in which the singer looks more like he's just acci­dent­ally shat himself in the middle of a photo shoot?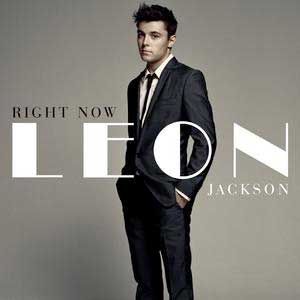 There is one word for the expres­sion on his face: apo­lo­getic. "I am so very sorry for what I have done. I am sorry for this load of massive shit that I have produced. I know I've done it, you know I've done it. We all know it's shit. I've been waiting ages to get this shit out. Only now I've released it do we all realise how much it stinks."
Still, good to see that Tesco are confident of being able to somehow shift the worst single of Sugababes' and Girls Aloud's respect­ive careers, well over a year since it was released, at £2.97.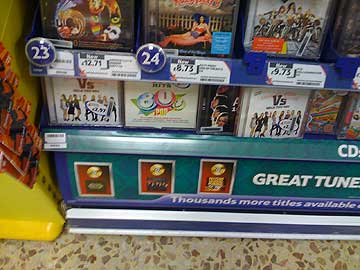 Nobody would pay £2.99, that would be a ridicu­lous price for such a terrible song. £2.97? That's the 'sweet spot'.