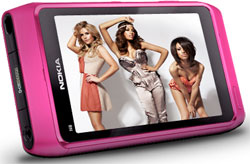 We felt quite bad having left that Sugababes thing sitting at the top of the front page for 24 hours. Not just in the "oh dear but where will people get their shoddily copied and pasted YouTube clips and kneejerk reactions now, oh yes every­where" sense that we sometimes feel when the front page hasn't been updated, but because it might seem like we were delib­er­ately attempt­ing to draw more attention to the band's Unfortunate Predicament.
In case you were wondering that wasn't the intention at all and we are just quite sad that the band are coming back with a single that — for all its attempts to be a hands-in-the-air anthem — is so lifeless and uninspiring.
That is just a thing we wanted to say.
OTHER ACTS FROM WHOSE DEMISE WE WOULD DERIVE NO PLEASURE

1. Girls Aloud
There is unfin­ished business here, not least the bit where everyone goes back to Brian Higgins and goes "HI BRI, YEAH WE ALL WENT OFF AND DID EVERYTHING WITH OTHER PEOPLE BUT NOT TO WORRY RIGHT HAHAHAHA". Except Sarah. Sarah did those solo songs with Xenomania. So it wouldn't be quite as awkward for her. And Kimberley. She'll be alright. Nobody can ever blame Kimberley for the things she has or hasn't done. Blaming Kimberley is simply not an option. In a sense Kimberley would be the perfect criminal. Perhaps she already is and, due to the deftness with which she has attached herself to that role, we have no idea. Mind you, the perfect criminal would not make them­selves seem like the sort of person who would never commit a crime, as that would be the thing a perfect criminal would do to cover their tracks. It is com­plic­ated. Basically we reckon Kimblerley is probably behind a number of high profile crime syn­dic­ates but cannot prove it so please don't ask us to.

2. Gwen Stefani
We would IDEALLY have liked a third Solofani album prior to No Doubt getting back together, so their new album had better have in excess of two (but in order not to flood the market no more than four) listen­able songs. We were thinking about Gwen quite a lot a couple of weeks ago because at the height of the whole 'Dannii's been kicked off, Tulisa might be in' X Factor rumour nonsense we got a series of intriguing but ulti­mately not-com­pletely-con­vin­cing emails from an anonymous someone claiming to be in some way involved with this year's show. The nameless source said that producers were so rattled by the initial reaction to Tulisa's appoint­ment that Gwen Stefani's people were in talks about the singer taking a role on the judging panel. "That is a good idea," we thought. "Gwen would be perfect for that sort of thing." As it turned out, either the emails were bollocks or the producers decided to stick with Tulisa, but we were grateful for the reminder to revisit Gwen's two albums. Perhaps our anonymous source should have just posted a load of made up rambling shit on Justpaste.it so
then everyone could have gone "oh yes these claims have been written by a nameless person on a
website so they are def­in­itely true". Yes that is what he should have done. (Or she.)

3. The Saturdays
It would be wrong for The Saturdays to split up now because they've still got more to give. Not much more, let's be honest, but more non­ethe­less. Let's wring them dry before we allow them to clear off.

4. The Knocks
This is going on a bit isn't it — all we wanted to do was say a little something about the Sugababes. But anyway, The Knocks are pretty good so should stick together for at least another 18 months.

5. Donkeyboy
We listened to this lot's debut album again the other day. It was only around 80% as good as we remember it being which pissed on the chips of that par­tic­u­lar afternoon but the great bits — the 'Sometimes', 'Ambitions', 'Caught In A Life' and 'Awake' bits — were still great enough to make the rest of the day somehow bearable. If Donkeyboy split up now the world would not be notice­ably sadder to the untrained eye but somewhere deep in the heart of pop music a solitary sadface would appear, and it would stay there for all time. :(