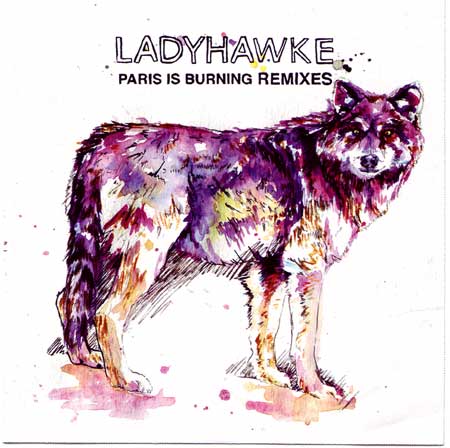 Ladyhawke has not, of course, gone to the dogs at all, she has simply decided to put a dog (or a wolf — same thing) on a record sleeve instead of a cat.
This is for the re-release of 'Paris Is Burning' — out on March 2, calendar fans — which comes with a v good remix by Simmons & Christopher. It's today's Song Of The Day on Popjustice. Why?
[audio:parisisburningremix.mp3]
Because all but the most boring of dickheads would find it impossible to listen to it without feeling the need to put their hands in the air.
We are not sure what the sig­ni­fic­ance of Ladyhawke's switch to dog imagery might be. Perhaps she 'likes cats' but she also 'likes dogs', if you catch our drift.