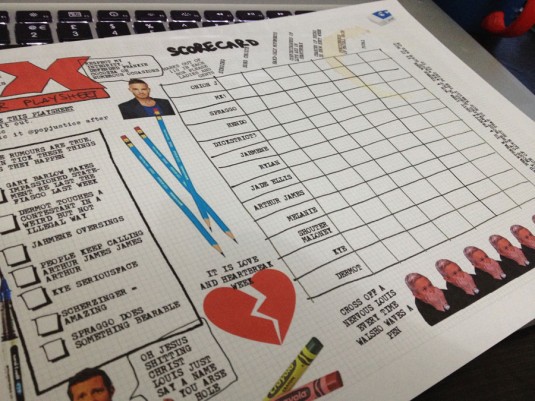 You might have been thinking we had forgotten to do an X Factor score­sheet this week. Well to be honest you were right, but here — with mere hours to spare — is your Week Two printout.
SCORESHEET: Right-click to download. (600K jpg)
BOOZE: It's still port. Go easy, we had some quite messy score­sheets sent over last week.
Twitpic your score­sheets to @popjustice and we'll put the best on the site.