We should just state right now that despite the fact that Robyn is all over the video for Christian Falk featuring Robyn's 'Dream On'…
httpv://www.youtube.com/watch?v=ypQtJ8z6q5o

…this is NOT simply a Robyn release. This is most def­in­itely a Christian Falk featuring Robyn release. It's on a different label and everything and is not part of the Robyn campaign.
As you can see the single's artwork removes any doubt at all that this is ABSOLUTELY NOT to be confused with the latest Robyn release.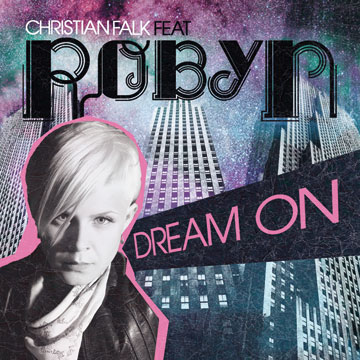 Yes very good.