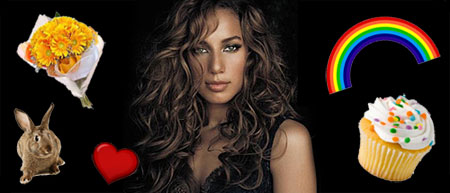 Yesterday someone punched Leona Lewis at a book signing. This is basically NOT ON.
As a con­sequence we have estab­lished 'Nice To Popstars' day. This day involves everyone being really nice to popstars, if just for one day.


We'll be nice about popstars all day today via Popjustice.com and on Twitter. Hopefully you will too.
Follow us on Twitter to see some Nice To Popstars action, which will be hasht­agged #niceto­pop­stars.