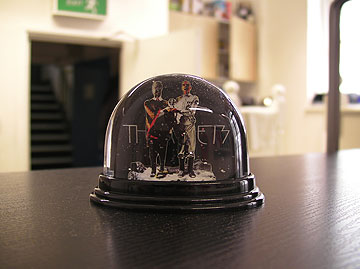 It's beem a vintage week for pro­mo­tional tat — a week capped off by a snowglobe promoting the new Presets album (which is very good indeed).
Let's see how it looks flanked by a pair of Jamelia snow­globes we were probably meant to send out as com­pet­i­tion prizes two years ago.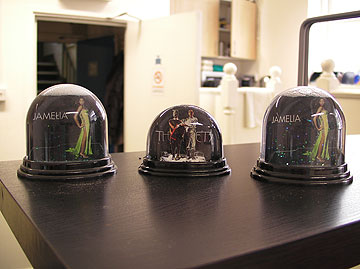 Remember that picture. Many years from now, when Gunther von Hagens, Madame Tussauds, Popjustice and Centerparcs get together for a col­lab­or­at­ive theme park, it is how your grand­chil­dren will be able to get up close to the singers and music-makers of the early 21st Century.