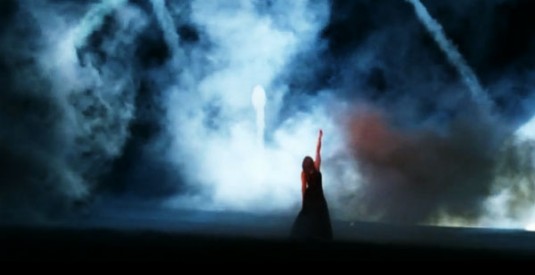 Apropos of nothing much more than the amaz­ing­ness of The Ballad as an artform, here is a Spotify playlist of extremely listen­able ballads. It is called EPIC BALLAD BONANZA.
It kicks off with the best ballad of the modern pop era: Jordin Sparks' 'Battlefield'. Before you listen to the full playlist, you might want to get yourself pumped up by viewing the video.
All ballad videos should be like that.
Anyway here's the playlist.
Anything missing? Add a comment below and we'll add the best ones to the playlist.