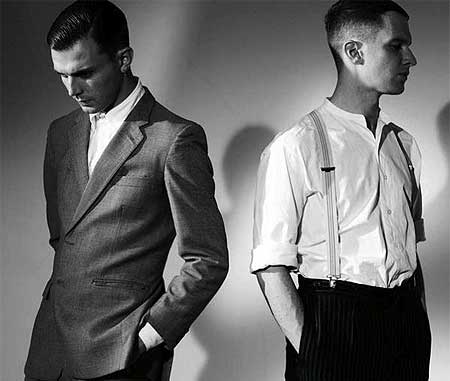 Hurts are basically the opposite of N‑Dubz, and here's one of the newish shots they've had done. We're not going to patronise you with the reference points but the key facts to consider here are:
1. Amazing
2. Amazing
3. Amazing
The band are being quite careful about letting new tunes out for public con­sump­tion (ie we're not allowed to put any on the site quite yet) but this is the early version of 'Wonderful Life' we first featured back in April…
httpv://www.youtube.com/watch?v=Kuwdw7KmGwA

…(the girl isn't in the band and the proper version's a little but more swooshy but not overly so) and other bits you can look forward to are very much along similar lines. Other tracks called things like 'Illuminated' and 'Silver Lining' are all very 'Violator'-era Depeche Mode and you might in fact say that Hurts are the sort of band Mute might have signed if Mute in the 2000s were like Mute in the 80s, except they're not and the label Hurts are actually on is the new one invented by pop tunesmith Richard 'Biff' Stannard. It might all be seeming a bit stylised at the moment but there's something about the world Hurts are creating for them­selves that keeps the whole thing back from the edge of being too 'La Roux', if you catch our drift.
Let's look at that photo again.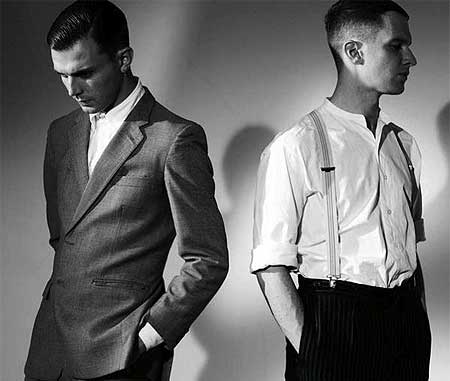 4. Amazing.