We became so obsessed with The Fray's mawkfest 'How To Save A Life' that we made the terrible mistake of actually buying their album a week or two ago. We will not be doing that again in a hurry, we can tell you that right now.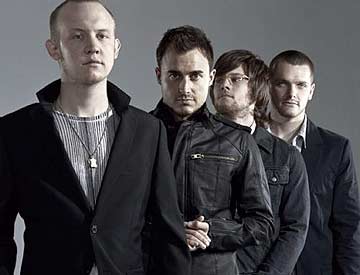 Form an orderly queue, ladies and gentlemen.

Anyway, the Holy Grail of this whole 'The Fray' business has to be a REALLY STUPID DANCE VERSION of 'How To Save A Life', but The Internet is not proving much use in terms of tracking one down.

The nearest we've found so far is…

[audio:fray.mp3]

…'How To Save A Life' by Southshore. (You can order it via their label's official site.) It's alright but we think the planet's ridicu­lous bedroom remixers and producers must surely have some up with bettter by now.

Readers, have YOU heard a ridicu­lous rave-up remix of 'How To Save A Life'? Please tell us on [email protected] Thank you.