We love Joe McElderry so much that it makes us feel slightly sick.

We love him even more now we know that his first proper single is a cover of 'Ambitions' by Norwegian pop act Donkeyboy.

It's a song you may remember we banged on about at some length last year (and the band's album was in our Top 10 of 2009). 'Ambitions' was almost used to launch Donkeyboy in the UK but that didn't go very well so we're properly thrilled that Joe 'Joe McElderry' McElderry is releasing his own version — it always sounded like a Number One and now it might actually be one, although it seems the song will be retitled 'Somebody' for Joe's release..

Here's the original.

[youtube]V_WQ6u9os50[/youtube] A
M
A
Z
I
N
G
.

Oh, and here is the sleeve for Joe's album, 'Wide Awake', which is out near the end of October.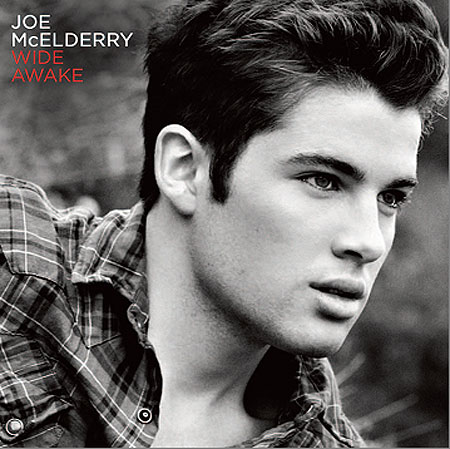 This looks a bit like the sort of pho­to­graph you might expect to see in the window of a dilap­id­ated gentlemen's hair­cut­ting estab­lish­ment, although the 80s Just Seventeen pho­tost­ory feel is, we suspect, not remotely unintentional.