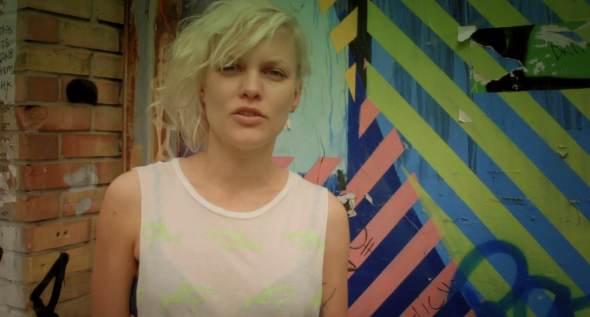 Popstar-in-waiting Conway was in London a few weeks ago, playing some gigs (concerts), meeting some people and doing the various things one does when preparing to launch oneself as a recording artiste.
We ate a jolly nice lunch with her while she was here, and after­wards had an excellent chat. We haven't written up the chat yet because it's the end of the week and we were busy listening to Friday Bangers but con­sid­er­ing she's 'teased' some Popjustice content to her Twitter followers why not have a look at a video she made while she was in London.
In it you will see:
Conway standing by a large waterway
A duck
Conway observing that the being a popstar thing is "super incredible"
Various other things
Here it is:
You will note that a lot of the music in this video content is just a tiny bit on the shouty side but we've heard some of her proper album tracks and you can rest assured that big pop moments are in no short supply, so stay tuned.