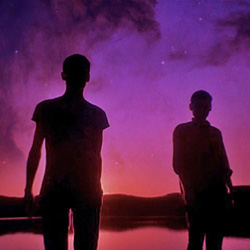 1. LADY GAGA
She will basically be the boss of everything between this week and the middle of June. We wrote a thing for last week's Stylist magazine about some of the reasons she is amazing — you can read it here if you are inter­ested. (The opening line is supposed to be a light-hearted LOL but actually reads a bit twattily, apols re that.)

2. BRITNEY SPEARS
An album is on its way and that is exciting because as everyone knows a Britney album means we're due to get between three (her first album) and twelve ('Blackout') amazing new Britney songs. Let's hope 'Femme Fatale' is more in the direction of the latter but, on the other hand, if a single one of the tunes is as good as that first album's highpoint (clue: it wasn't 'Email My Heart') we won't really mind if every other song is total shit on a stick. In a nutshell: we're not fussy Britney, but get on with it.

3. NEON HITCH
As you know we have been following her fortunes for a few years now and have become spookily obsessed with her current tune 'Get Over U'. Miss Hitch debuted the video last week — it's a bit 'ooh I am mostly serious you know' but generally worth a watch.

4. THE SOUND OF ARROWS (PICTURED)
Do you remember The Sound Of Arrows? We have been in love with them for some time and at the end of 2009 we decided their single 'Into The Clouds' was better than 'Bad Romance'. Then they signed to Geffen and it all went a bit quiet. Fear not — big things are coming.

5. CUT COPY
Last week we had a nice telephone chat with a man from Cut Copy. We discussed this and that but we mainly talked, in round­about terms, about the band's new album 'Zonoscope', which is out this week in the UK. It's most of the things we wanted from the new Cut Copy album AND loads of the things we wanted (but didn't get) from the last LCD Soundsystem album so all in all is a rather enjoyable listen. There are various com­plic­ated ways to listen online but you should really just head over to iTunes or Amazon

(where it's a couple of quid cheaper) and buy it without listening first. Time will tell whether it's up there with 'In Ghost Colours', but it already feels like it's in the same sort of ballpark.

666. 'MATT CARDLE'
The more we find out about this hapless peddler of tedium the more we look forward to his bound-to-be-hilarious debut album. We gather the phrase is 'bring it on'.