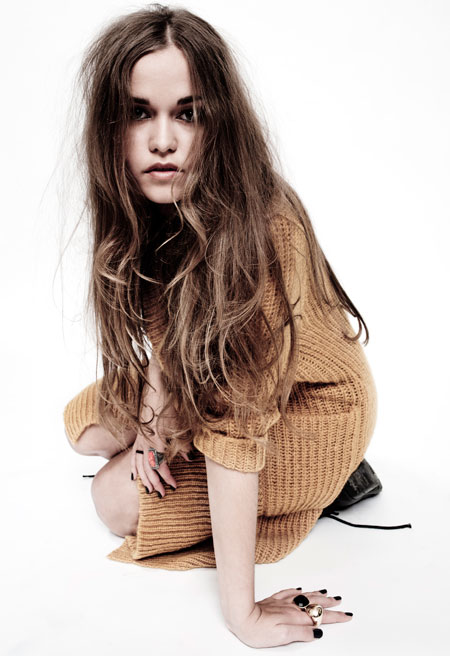 As you may have noticed, Amanda Mair's 'Doubt' was Song Of The Day yesterday and is Song Of The Day again today. That is because it's hugely brilliant.
It's out on October 18 but if you want it now it is also a free download right here.
Sometimes when new people are brilliant we ask them to send us over five reasons they are amazing. We sent a request over to Amanda, and here's what the 16-year-old superstar-to-be sent back.
1. "I tell myself every morning that I rock."
2. "I beat you in tennis."
3. "I'm not old enough to drink alcohol in Sweden. I only do crack."
4. "My parents have a bakery and I can make seven types of cookies."
5. "I've never heard Kate Bush."
Amazing.
This, meanwhile, is what her label Labrador, who have a long history of amaz­ing­ness, say in the press release for 'Doubt': "Only 15 year old from an island outside Stockholm Amanda Mair didn't have any official record as an artist when Labrador dis­covered her by pure luck in 2010. She had no bandcamp or myspace page, hadn't made any live shows or sent any demos to labels or press. She did however record a few songs with friend of Labrador who — blissed out — later played us the record­ings. For that we're thankful!"
The album's out next year. On the basis of 'Doubt' and 'House' (another free download) we don't think it's too early to say it'll be one of next year's most mag­ni­fi­cent releases.