We felt a little whoosh of excite­ment when we opened the envelope with this in it.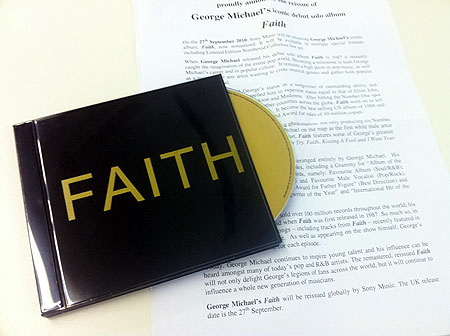 It's some sort of anniversary of George Michael's 'Faith' being released so they are releasing it again.
We do not know why there was a whoosh of excite­ment because it is not really a very exciting album so we can only begin to imagine how exciting this CD packaging would be for someone who thinks 'Faith' is really brilliant as opposed to, say, quite good with some flashes of amaz­ing­ness.