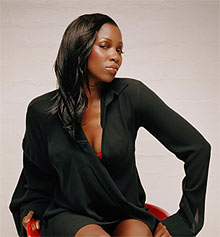 So, our new favourite pop song is… 'Beware Of The Dog' by Jamelia.
Here is why.
1. It takes only 1.5 seconds — possibly less — to realise that the next three minutes will be brilliant.
2. It contains a huge sample of Depeche Mode's 'Personal Jesus'.
3. It is a proper sample of 'Personal Jesus' and not that copout sound­a­like thing the Sugababes had on their last album.
4. It knocks Rihanna's 'SOS' into a cocked hat. We don't know what a cocked hat looks like and if it's what we think it is WE DO NOT WANT TO SEE IT.
5. You could launch a boyband with it, and they would take it to Number One. It could also be a Number One for Rachel Stevens, Beyonce, Girls Aloud and The Kooks. Instead it will be a Number One for Jamelia.
6. It has amazing 'woo-ooh' bits in the chorus, along with screams of "stop! You'd better shake him off, before he gets you" and so on.
7. It is about a nasty man. Down with men! Girl power! Etc.
8. The nasty man thing explains the 'dog', ie the man is the dog. It is not actually about dogs. Especially not dogs like this.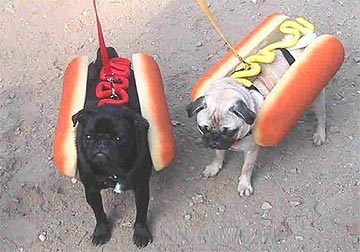 9. The middle eight is a brilliant breakdown thing with Jamelia yelling "I know you hear me… You better reach out and touch me". The last bit sounds like the bit in the Depeche Mode song, which is very clever.
10. It is such a huge floor­filler it means that the DJs at Club Popjustice can FINALLY retire 'Since U Been Gone' from their playlists.
However, it is not all good news.
Reasons 'Beware Of The Dog' is not com­pletely perfect:
1. It ends with a fade when really it should end with the sound of a dog in an electric chair or something. WHY, JAMELIA? WHY??!!
The rest of the album is probably very good, too. Unfortunately every time we try to listen to it we end up skipping back to 'Beware Of The Dog'. We will tell you some more about the album when we have listened to it properly.