This, as voted by around forty people in a cent­ral­ish-London pub last night, is the best British pop single of the last twelve months.

[youtube]T9yGcKlYAiw[/youtube] A twenty pound note is on its way to Example. Thanks to everyone who came to help judge. Here are some of them arguing a very important point.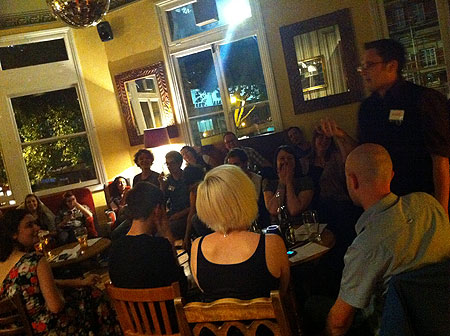 Picking the best British pop song of 2009/2010 was the reason everyone was there, but during the course of the evening assembled judges were also asked to nominate the worst. Here's what the room came up with.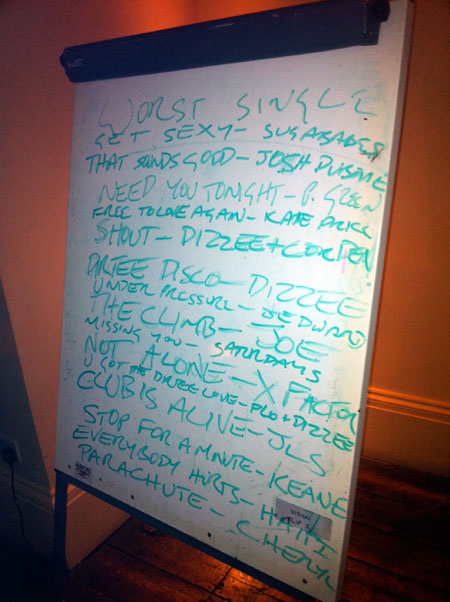 One judge was selected at random to pick the most crap song from the list; she opted for The Wanted's 'All Time Low'. HARSH.
One thing we asked every judge to bring along was a piece of paper with their favourite short­l­is­ted song on it. We collected the bits of paper at the start, kept them safe then counted them up tomorrow to see what was what.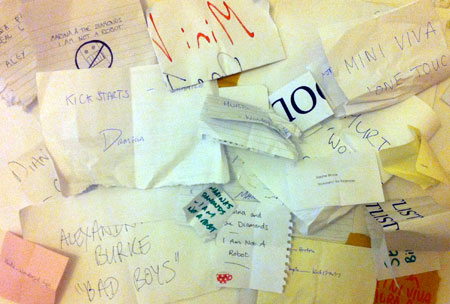 If we'd taken a vote at the start of the night, Example would have come fourth, Mini Viva would have had one song in the Top 3, and Alexandra Burke's 'Bad Boys' would have won. But as it turned out Alexandra Burke's 'Bad Boys' did NOT win. Example's 'Kickstarts' did.
Well done Example.
We'll have some more bits from the night over the next couple of days so 'stay tuned' for more.